About GRIPeq
GRIPeq disc golf bags are game-changing
Performance built for every type of disc golfer
At GRIP Equipment, we take pride in designing and manufacturing high-performance disc golf bags created by and for players. Since 2009, our bags have revolutionized the game for disc golfers of all levels, and our passion for what we do has made us one of the most recognizable, desirable disc golf brands worldwide.
Our disc golf bags are carefully crafted to be functional and stylish, available in various models and colors to suit every player's game and style. We use only the highest quality materials and craftsmanship to ensure that our bags can endure years of use on the course, whether you are a casual golfer or a touring professional. Many of our first, original GRIPeq bags are still going strong on courses all over the world. Whether you're looking for a lightweight bag for quick, casual rounds or a touring bag to take your game to the next level, we have a bag for every disc golfer.
Making extraordinary par for the course
Founded in 2009, our company has been at the forefront of creating user-centric designs and producing some of the most robust and well-crafted disc golf bags on the market. Our passion for developing products that enhance the game for our customers is what sets us apart, as we constantly strive to exceed expectations and set new standards in the disc golf industry. 
Our vision goes beyond the sport as we aim to inspire and uplift the communities within it, embodying the core values that GRIPeq was built on. Our customers are our biggest inspiration and our commitment to quality and the players we serve is steadfast. We pride ourselves on our player-first philosophy and are as dedicated to taking care of our customers as you are to the sport. Our products come with a lifetime warranty, so if you encounter any issues or manufacturing defects with your bag, simply fill out a warranty claim form, and we'll work with you on a solution that gets you back out to the course as soon as possible. That is the GRIPeq guarantee.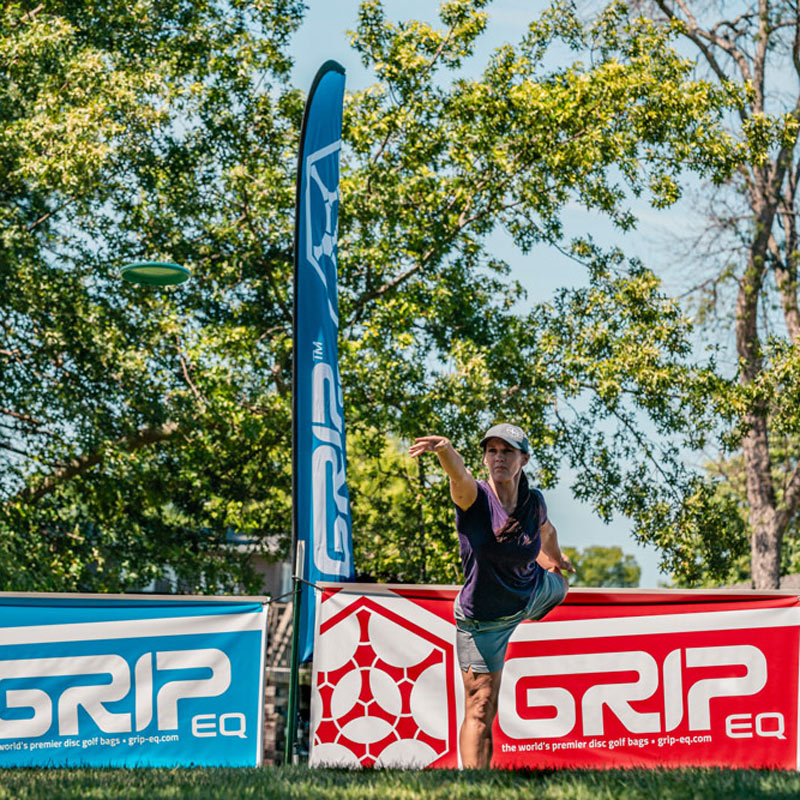 Created for disc golfers, by disc golfers
Since our inception, we are incredibly proud to be acknowledged by many as the leading designer and manufacturer of performance-built disc golf bags. Our bags have been designed with feedback from professional players since day one. At GRIPeq, we not only make industry-leading bags, but are closely involved in the game and culture of disc golf, supporting and playing in tournaments nationwide.
We are constantly evolving and innovating new features, materials, and manufacturing processes for our products. We take player feedback seriously and love to hear ideas on what kinds of features are wanted out on the course. We are committed to having your back on the course so you can play at the top of your game.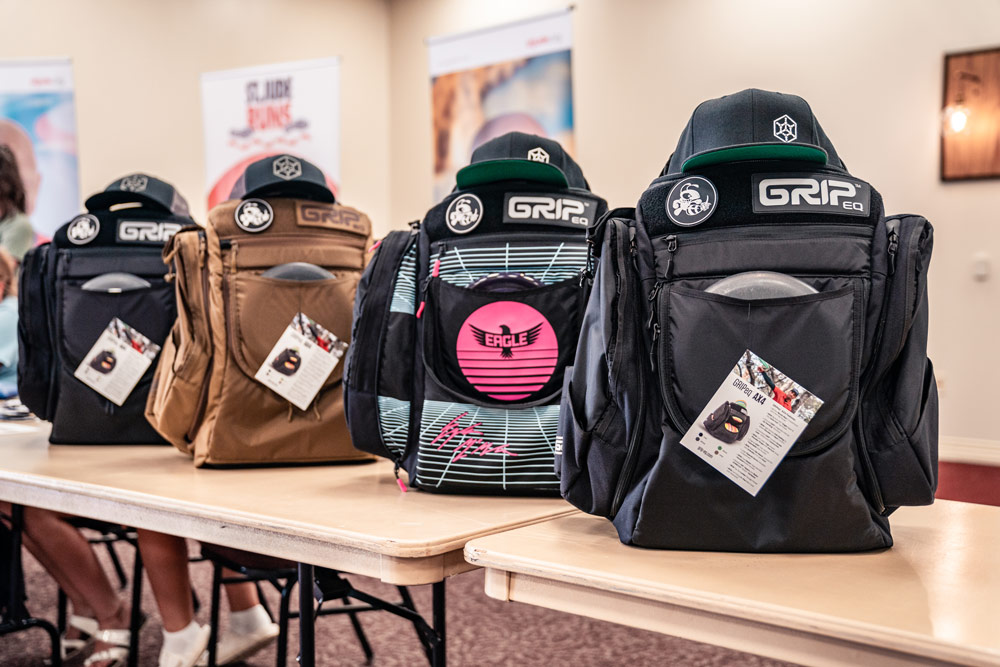 Our partnerships help drive us forward
GRIPeq Authorized Resellers
Over the last decade, GRIPeq has collaborated with numerous partners to develop our GRIPeq ecosystem, comprising over 170 resellers and major distribution partners worldwide. Our partners share our passion for the sport of disc golf and are dedicated to promoting its growth and accessibility globally. We not only take pride in our impact on the landscape of the sport, but we also celebrate the diverse partnerships within Team GRIPeq that carry us through the course – and beyond.
By working together, we can help transform and grow the sport of disc golf, and share the love of the game with aspiring future players from across the globe. See GRIPeq's game-changing bags for yourself at your nearest reseller – find yours here.