GRIPeq Resellers
Shop in-store for the best disc golf bags and accessories.
GRIPeq knows that disc golf is more than just a sport. For dedicated disc golfers, whether amateur or pro, there is an appreciation for the spirit of the game and a love for the camaraderie that brings out the best in every player. That's why we have partnered with retailers across the country who share our commitment to the sport, so we can best support the golfers who make it great. 
All of our partners share the same respect that we have for what makes disc golf special. They are always happy to help out any disc golfer who's searching for the right bag or accessories, whether you're a beginner or long time player. Find your nearest authorized retailer today, or if you're a business, read on about how you can become an authorized GRIPeq reseller and start sharing the spirit of the game with new players every day.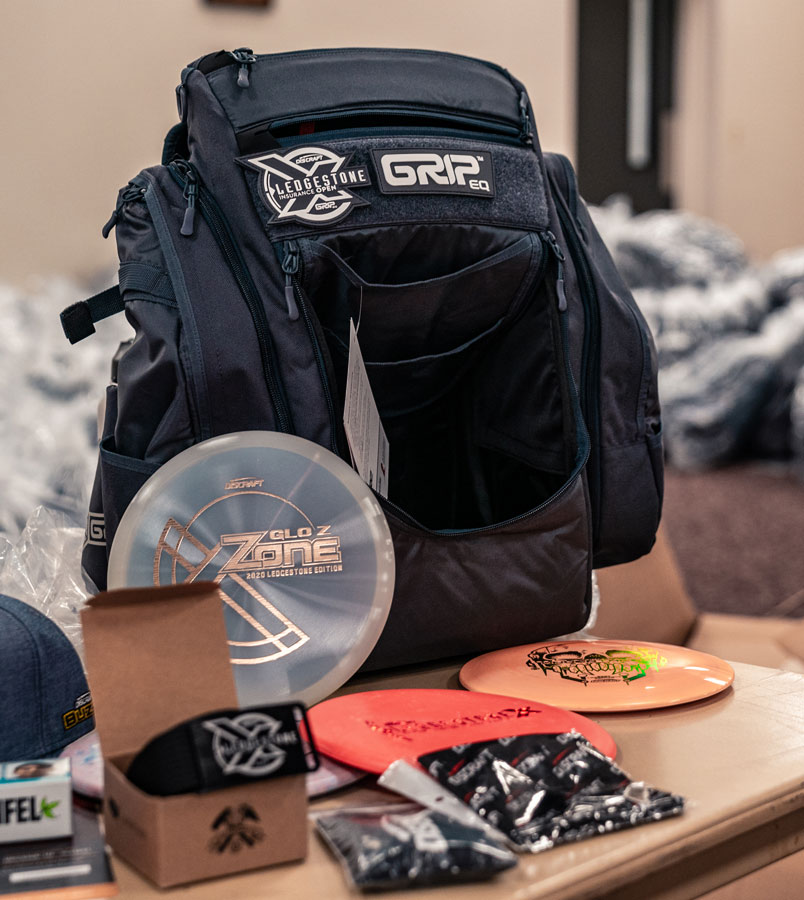 Are you ready to take your business to the next level and expand your customer base with GRIPeq products? As one of the world's premier manufacturers of disc golf products, GRIPeq has the reliable customer base and brand recognition needed to bring more players through your door. Being an Authorized Reseller is also a great way to become the go-to retailer for your customers by offering advanced solutions for their needs. At GRIPeq, we strive to provide high quality services and products that will not just meet, but exceed, your customer's expectations. 
By becoming one of our partners, you'll get to take full advantage of this commitment to excellence with offers for your patrons like our lifetime warranty policy.
Our reseller application process is streamlined for your convenience. After submitting your information, our team will review it and be in contact with you soon. With GRIPeq, you get the quality, reliability, and customer experience you expect from a leader in the disc golf industry – what are you waiting for?
Apply to join the GRIPeq family and become an Authorized Reseller today!