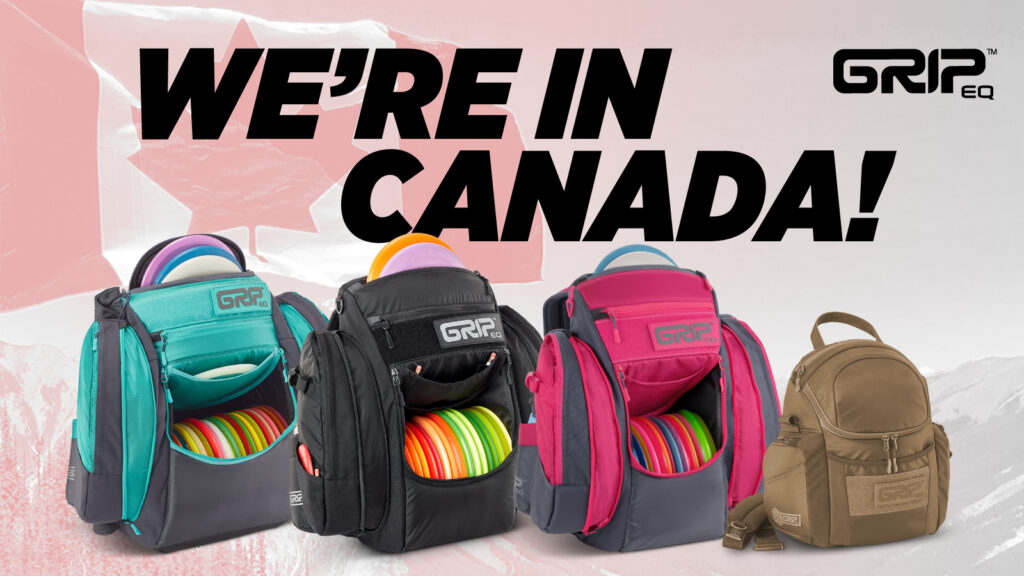 We are thrilled to announce the expansion of our distribution to Canada. GRIPeq bags are now available from a growing list of retailers across the country.
FAQ
Q: How do I buy a bag in Canada?
A: We are continuously onboarding new resellers who will provide in-person sales to Canadian customers. See the list below to locate a retailer in your area.
Q: Can I buy a GRIPeq bag online?
A: Yes! GRIPeq currently ships online orders to Canadian customers from the US. Our shipping service is a door-to-door service that includes all duties and fees. Visit our main page to shop for disc golf bags and accessories!
Q: How do I sell a bag in Canada?
A: If your business would like to apply for our Canadian Reseller Program, please email reseller@grip-eq.com.