GRIPeq 2023 Disc Golf Holiday Gift Guide:
For the Pro Disc Golfer
The holidays are quickly approaching, and we want to help you get ahead of the game. Check out our 2023 disc golf gift ideas for your pro disc golf buddy below.
GRIPeq AX5: Our Flagship Professional Touring Bag
If you know a professional disc golfer, you know how important it is for them to have the right gear to carry their discs and tournament equipment. The AX5 disc golf bag is built to be their ultimate companion on the course. 
The GRIPeq AX5 bag is designed keeping in mind the needs of touring pros. It is spacious and has a 22-disc main compartment pocket that can easily accommodate your discs. You can organize your putters separately in a 4-disc putter pocket with adjustable height. Moreover, you don't have to worry about carrying an umbrella or a tripod stool separately, as the bag has a slip sleeve to safely hold them, no matter the course terrain.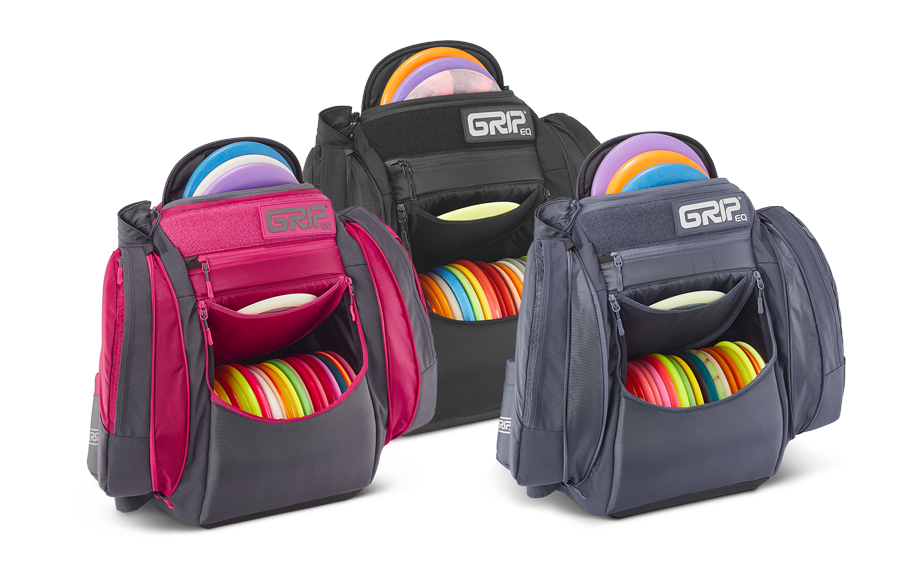 Additionally, this disc golf bag has expandable side pockets that allow you to keep all your tournament gear well-organized and easily accessible throughout the game. You can use these pockets to carry snacks or extra layers that you may need during the round. The front zippered valuables pocket is great for storing your phone and comes with an attached key clip to fasten your keys in the bag securely.
An additional pocket on the back of the bag can easily store a rain cover. The GRIPeq XL Rain Cover fits the AX5 perfectly and can be purchased with the bag either through grip-eq.com or at your local GRIPeq retailer. In addition to the back lumbar pocket, the bag's back and shoulder padding ensure you stay comfortable throughout your rounds, even if you carry a lot of gear.
So, if you're shopping for a competitive disc golf pro looking for a reliable and comfortable bag to carry their discs and equipment, the GRIPeq AX5 disc golf bag is ready for them. 
Tech-Savvy Gifts For Pro Disc Golfers
As the sport of disc golf continues to grow, professional players are constantly seeking ways to enhance their skills. Fortunately, with the advancement of technology, there are a few useful tools that can be beneficial for any competitive disc golfer. These tools can help players keep track of their progress over the years and monitor their improvement.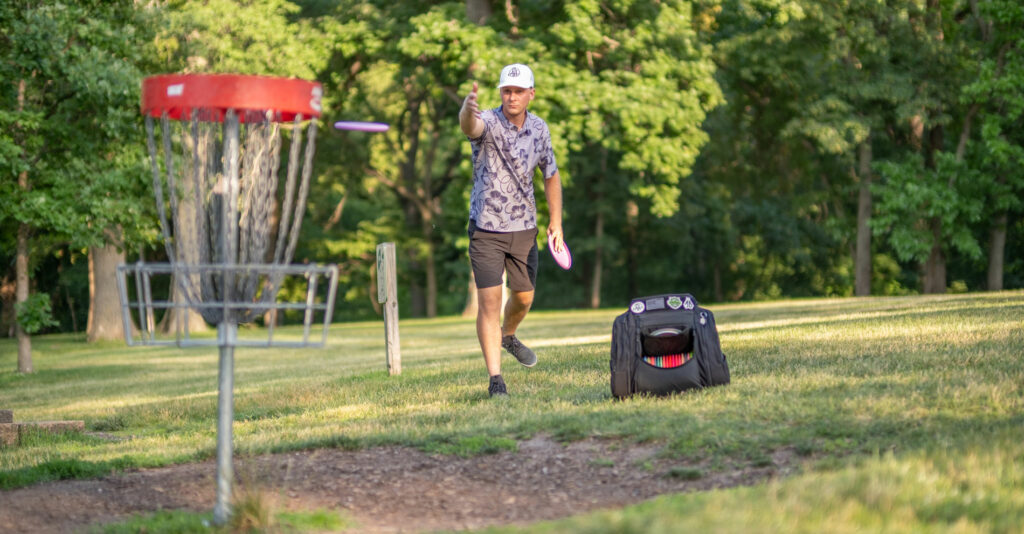 One great disc golf tool available on the market is the Bushnell Edge Laser Rangefinder, specifically designed for disc golfers. This accessory is perfect for motivating your favorite disc golfer during their off-season fieldwork routine.
The Bushnell Edge Laster Rangefinder is a go-to choice for touring professionals. Not only does it accurately measure distance, but it also has the ability to measure elevation, angle readings, and even features a scan mode for those tricky fairway gaps. You'll be able to easily switch between feet and meters, making a great choice for golfers across the globe. With this rangefinder in your disc golf bag, you'll be more prepared to take your game to the next level.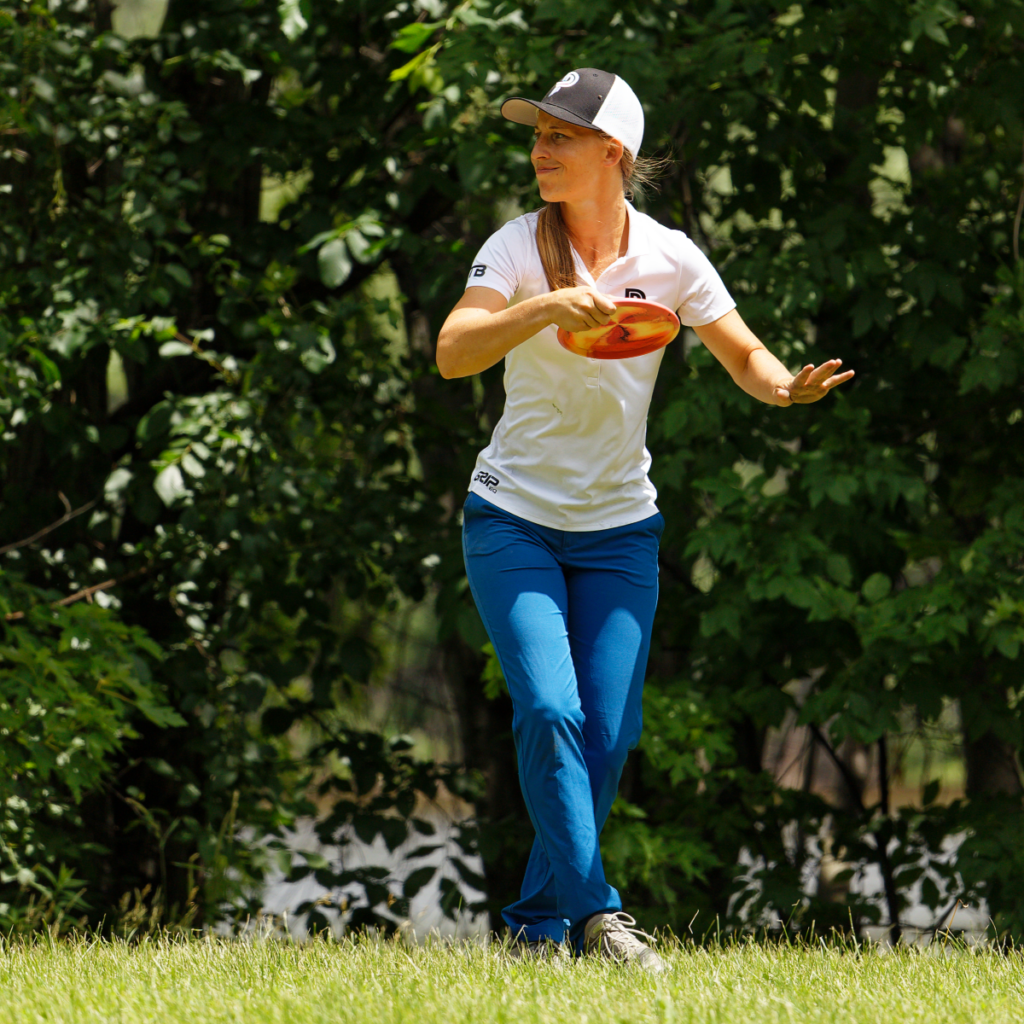 What if you're shopping for a disc golf friend who already has every gadget available?  Then you might want to check out the TechDisc, the latest cutting-edge technology in the disc golf world. This innovative tool is designed to help you "Know Your Throw" by measuring crucial metrics such as spin, speed, nose angle, and more. The TechDisc's sensor is securely mounted on the bottom of the disc, ready for any practice session.
With the TechDisc, they can monitor their progress, identify areas for improvement, and ultimately enhance their on-course performance. This disc golf tool is available to pre-order; for more information, visit their website: https://shop.techdisc.com/. 
The holiday season is all about giving, and what better way to give than to donate to an incredible organization that supports women in disc golf. We are thrilled to announce that we have donated a portion of all Pink Bag sales in October to Throw Pink, an organization dedicated to women's health and breast cancer awareness. Thanks to your help, we were able to donate a total of $3008 directly to Throw Pink. We are grateful for your contribution to this cause. 
You can donate directly to Throw Pink's non-profit or learn more about their mission by visiting: https://throwpink.com/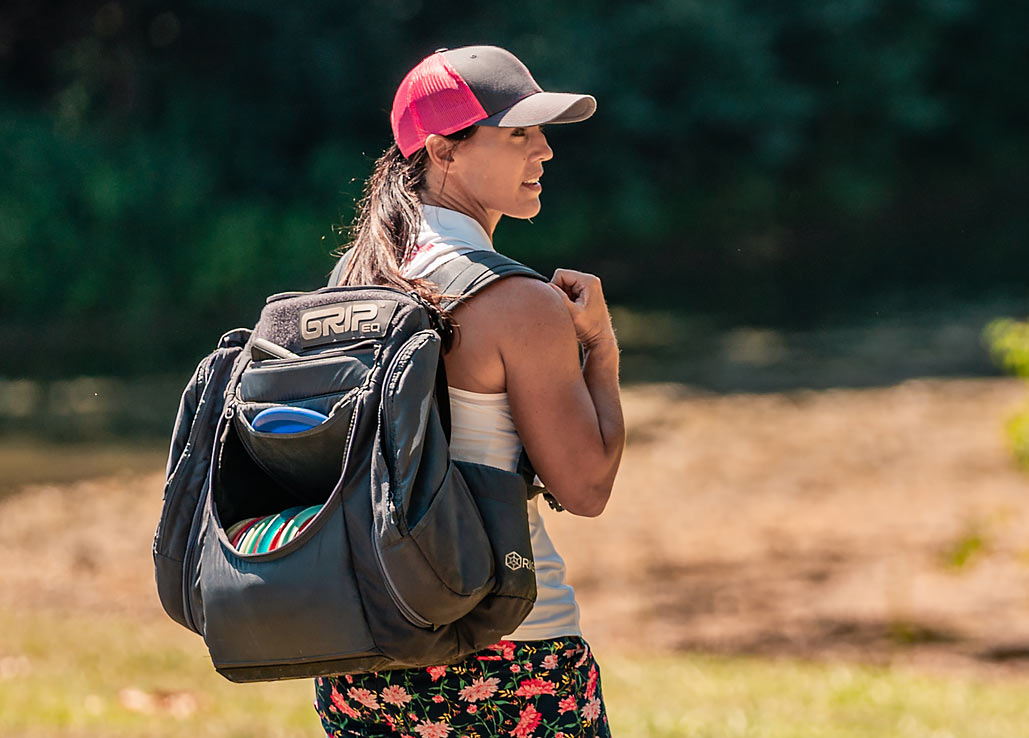 For the Disc Golf Off Season
During the off-season, disc golfers may feel unmotivated to hit the course due to the drop in temperatures and, depending on where they live, the possibility of snow on the course. However, a great way to keep the pro disc golfer in your life throwing is to get them a disc golf net that they can set up in their yard. This way, they can practice without requiring acres of land or a full course.
Disc golf enthusiasts who are missing live action and are eager for fresh content will be thrilled to know that DGN and Jomez Pro have announced two new six-episode series. The first series named "Paul McBeth's European Odyssey" chronicles the journey of Paul McBeth as he competes and travels across Europe during his 2023 Euro tour. The second series, titled "Catch with Brian Earhart," is a show featuring Brian interviewing touring professionals. As both Paul and Brian are incredible GRIPeq pros, we're sure their series with Jomez can keep viewers entertained during this off-season.
To learn more about these series and more DGN content, follow this link: https://www.dgpt.com/news/off-season-content-jomez-pro-dgn/.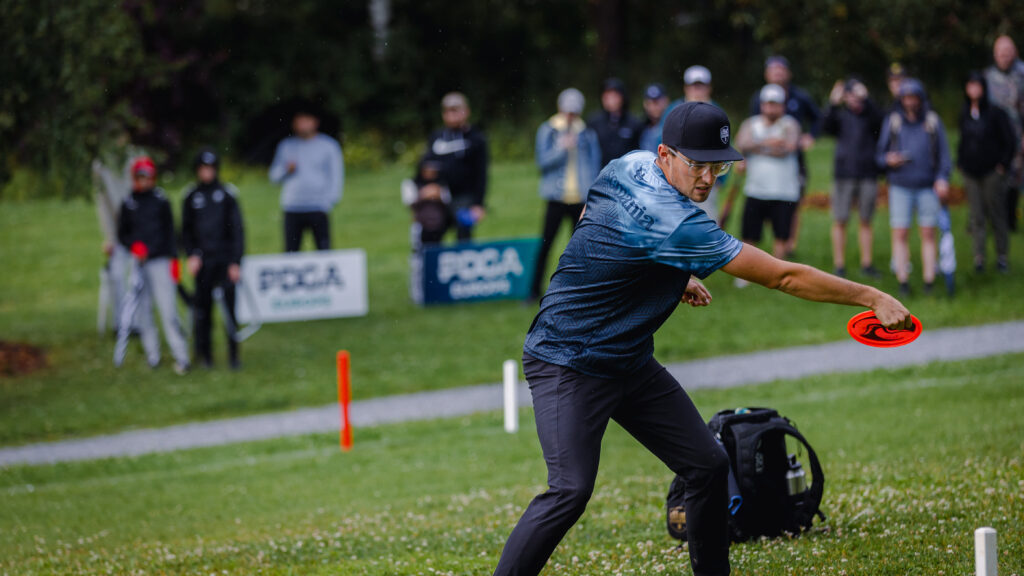 Using these ideas, you can find the best disc golf equipment for your friends. And if you ever need help selecting the perfect GRIPeq bag for their game, our customer service team at makeflight@grip-eq.com is always ready and willing to assist you. Just remember, supporting your buddy's passion and the disc golf community is already enough!