With disc golf's growing popularity, many clubs and leagues have emerged in recent years. This article will discuss how you can meet fellow disc golfers and become a part of your local disc golf community.
If you're new to disc golf and looking for guidance or just a friend to play with, there are disc golf clubs worldwide that help connect their disc golf communities. To find a local club, the best option is to visit your nearest disc golf retail store and ask the store clerk and owner about the disc golf clubs in your area. Alternatively, you can search Facebook for disc golf groups in your town or state. With time, you'll find a group to join and be amazed at the number of disc golf events available. Below, we'll discuss the most common disc golf community events.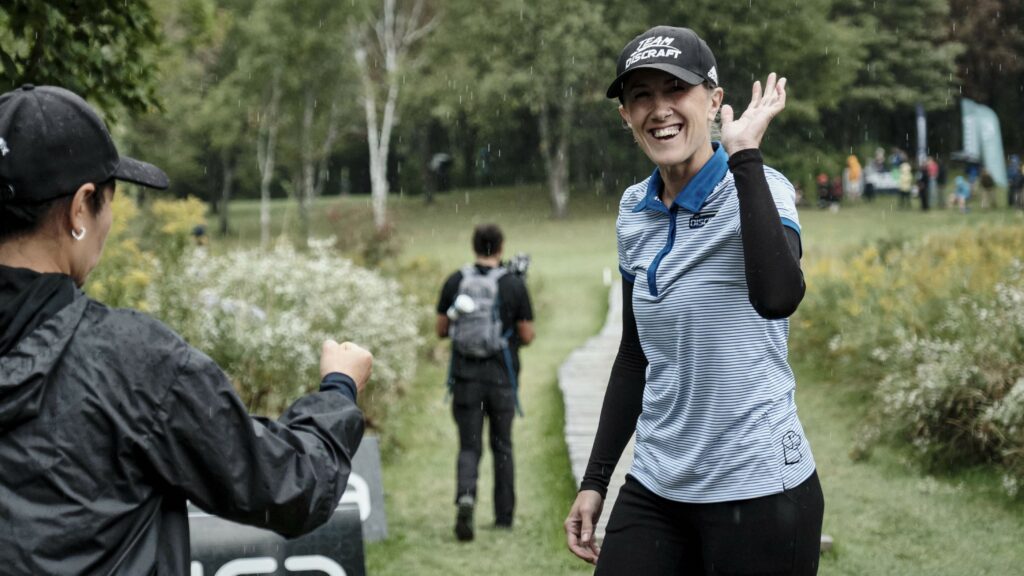 Are you looking to enhance your disc golf skills and have a fun competitive round? Then joining a league may be the perfect solution for you! League groups typically gather once a week, and you may come across the term "rotating league," which refers to leagues that play at different courses in your area.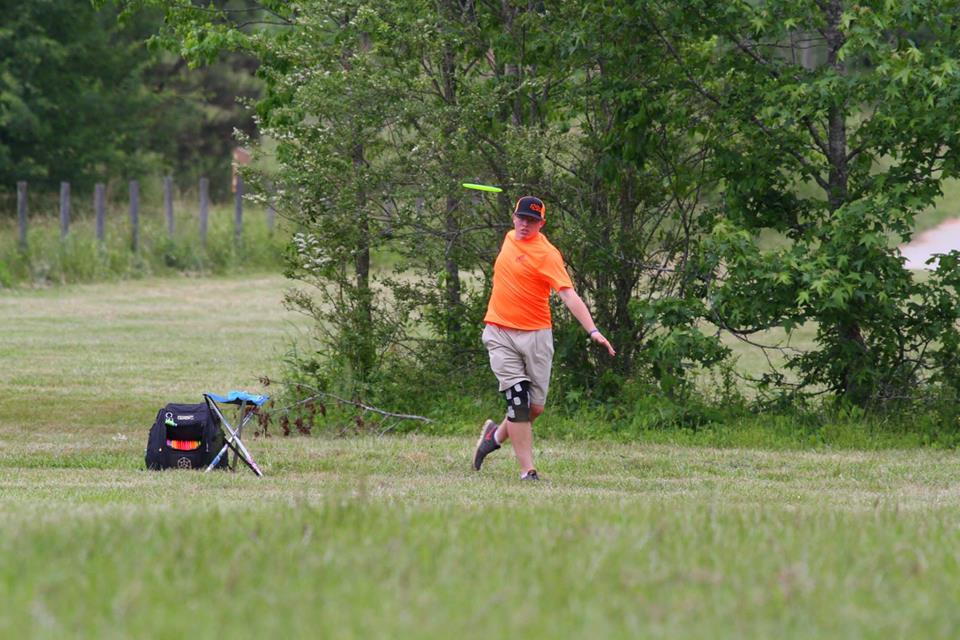 When you participate in a league round, you will join at least two other disc golfers to play the entire course while keeping score. Some league rounds are sanctioned, meaning you will receive a PDGA rating based on your performance. You can use this rating to track your progress as a disc golfer and monitor your improvement over time. And since these rounds are scored, you will learn the PDGA rules and guidelines with your fellow cardmates. This will increase your knowledge of the most common rules and make you feel more comfortable on the course with other players.
A putting league is another type of disc golf league you can participate in with your local disc golf community. You don't need a ton of discs or distance built on the course to join, just a putter or two. The league director usually sets up entertaining and short basket positions, sometimes with obstacles, that are all short enough to putt at. These leagues can take place in various locations, including breweries, recreational centers, bowling alleys, and other community buildings, and have a relaxed atmosphere. It's an excellent opportunity to meet other disc golfers in your area and enjoy the putting portion of the game in a casual setting.
If you're looking to challenge yourself, participating in disc golf tournaments can be a great way to do so. Tournaments are usually held on weekends and are often officially sanctioned by the PDGA. They occur on disc golf courses and require you to follow all PDGA rules. During the tournament, you'll play on a card with at least two other competitors. There's a designated lunch break during a two-round, one-day event. After the event, there is often an awards ceremony, which is an excellent opportunity to meet and connect with other members of the disc golf community.
It's understandable to feel overwhelmed when signing up for your first tournament. However, the PDGA divides competitors into different skill levels called "divisions," so you'll be playing against others at your level. You can visit the PDGA website to learn more about the divisions and determine which group is right for you.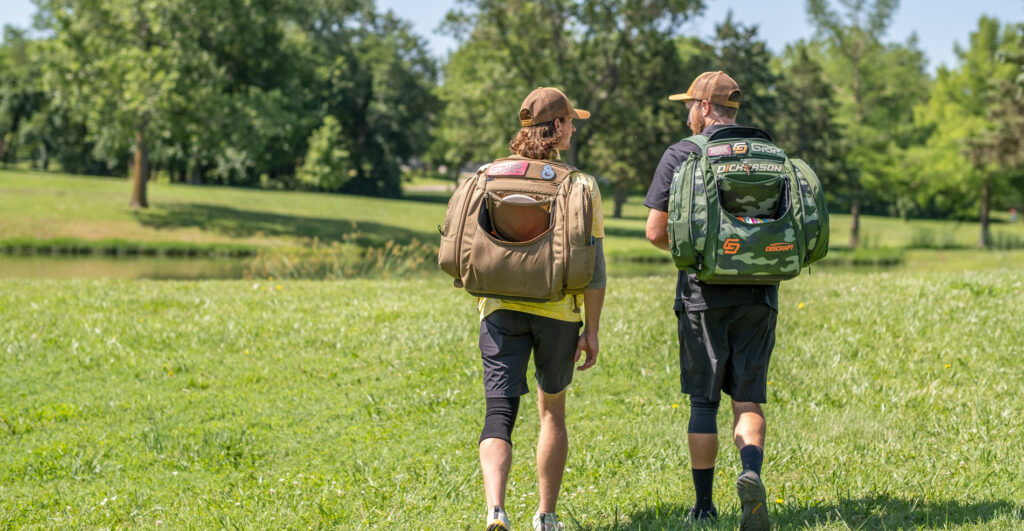 Additionally, two great resources to find disc golf communities and events in your area are UDisc and Disc Golf Scene.
First, UDisc is an app that guides you to all the nearby disc golf courses. It also has features that show you the difficulty level of each course and how many disc golfers may be playing there at that time. You'll see an Events button at the bottom of the main page. You can use that feature to search or filter for events near you and choose to view them by tournaments, leagues, and PDGA. It will clearly show you the dates and how far away the events are from your current location.
Disc Golf Scene is another source for disc golf clubs and community events. Once you provide your Zip Code or State/Providence, you'll see a list of possibilities to keep your disc golf schedule full.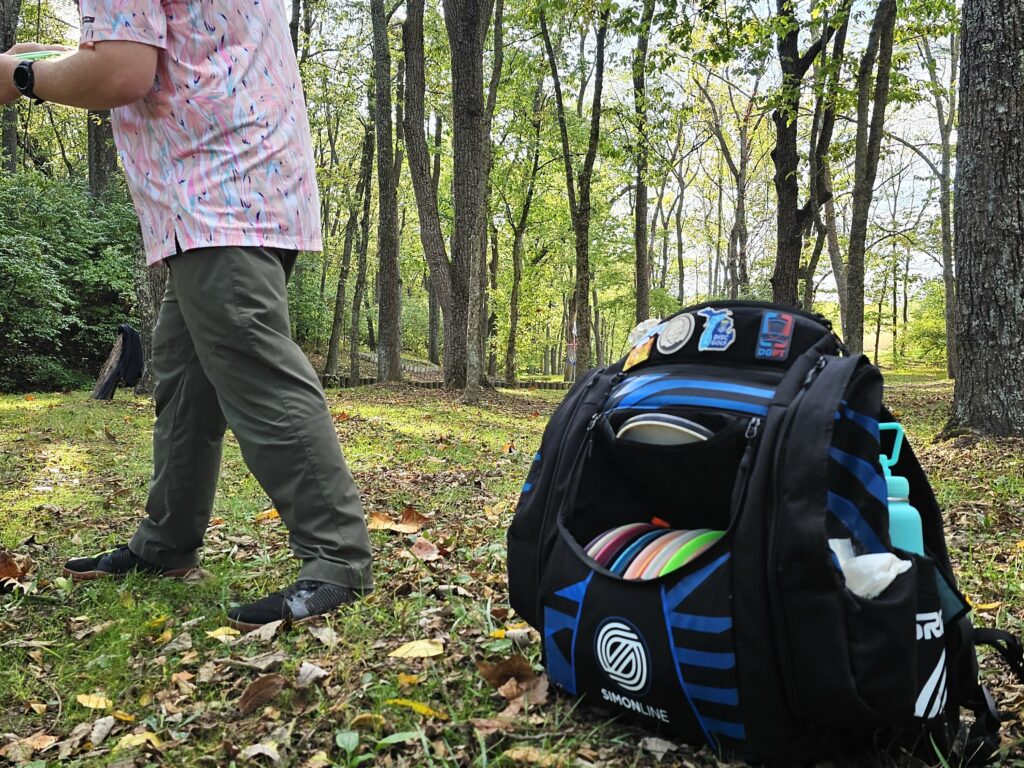 Joining your local disc golf community will improve your overall skill set as a player and help you become familiar with more courses in your area. You'll also make lasting friendships and feel motivated to throw some discs with your buddies!
Now, add a disc golf event to your calendar and enjoy being outside on the course with fellow players!